HATHAWAY FAMILY GRAVEYARD

Panoramic view of the graveyard taken August 12, 2000.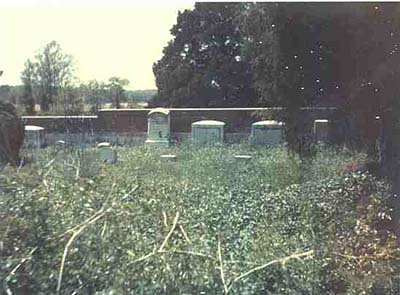 Another view from the late 1960s or early 70s.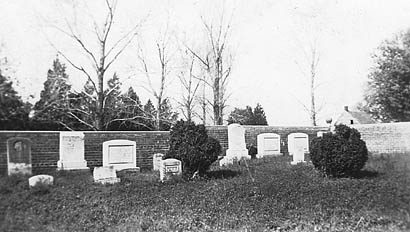 A view of the graveyard from around 1935.
(I wanted to right the leaning footmarker until I found this photo and saw how long it has been that way.)
The kitchen outbuilding can be seen in the background.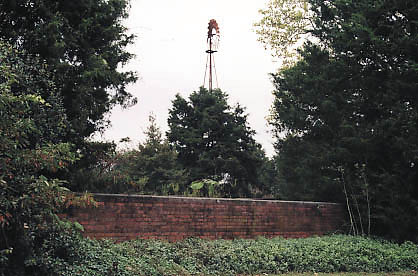 The windmill can be seen beyond the cemetery wall.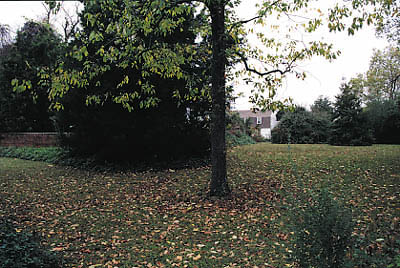 The view from near the creek, looking back towards the house.

READ MORE ABOUT THE HATHAWAY FAMILY GRAVEYARD HERE.

---