REAR EXTERIOR
Roll your mouse over the photo below for an idea of where we think we're headed with the restoration of the rear of the house.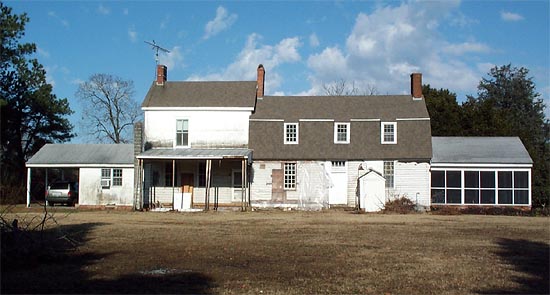 And below is the rear of the house before we got started.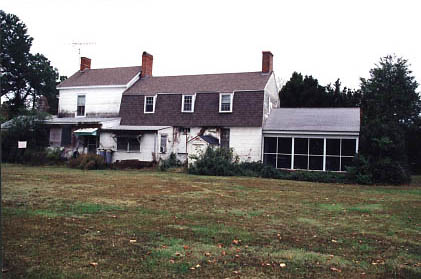 This is the really scary side of the house showing the various shed additions.
The small addition on the far right is the cellar entrance.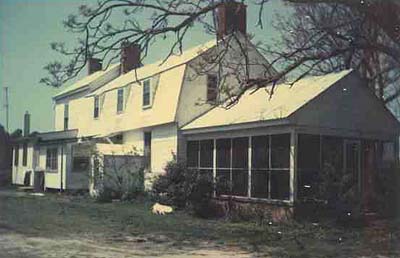 I think this photo is from the 1970s.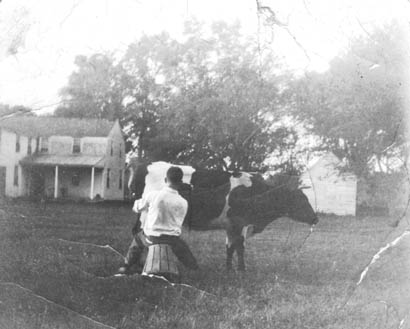 This photo from the early 1930s shows a large addition which was torn down by 1939.
We discovered part of the foundation of this addition in May, 2001. Read about that here.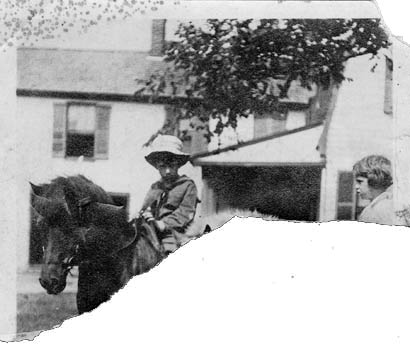 Another view of the addition from about 1908. A breezeway can be seen behind the horse's head.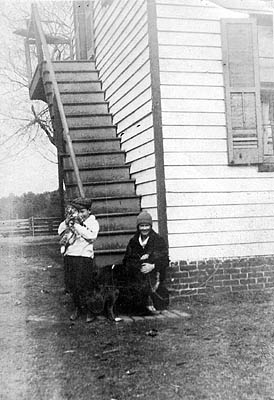 These steps on the west end of the house lead to Walter Hathaway's law office.
Pictured are his children, Henry S. Hathaway and Margaret around 1911.